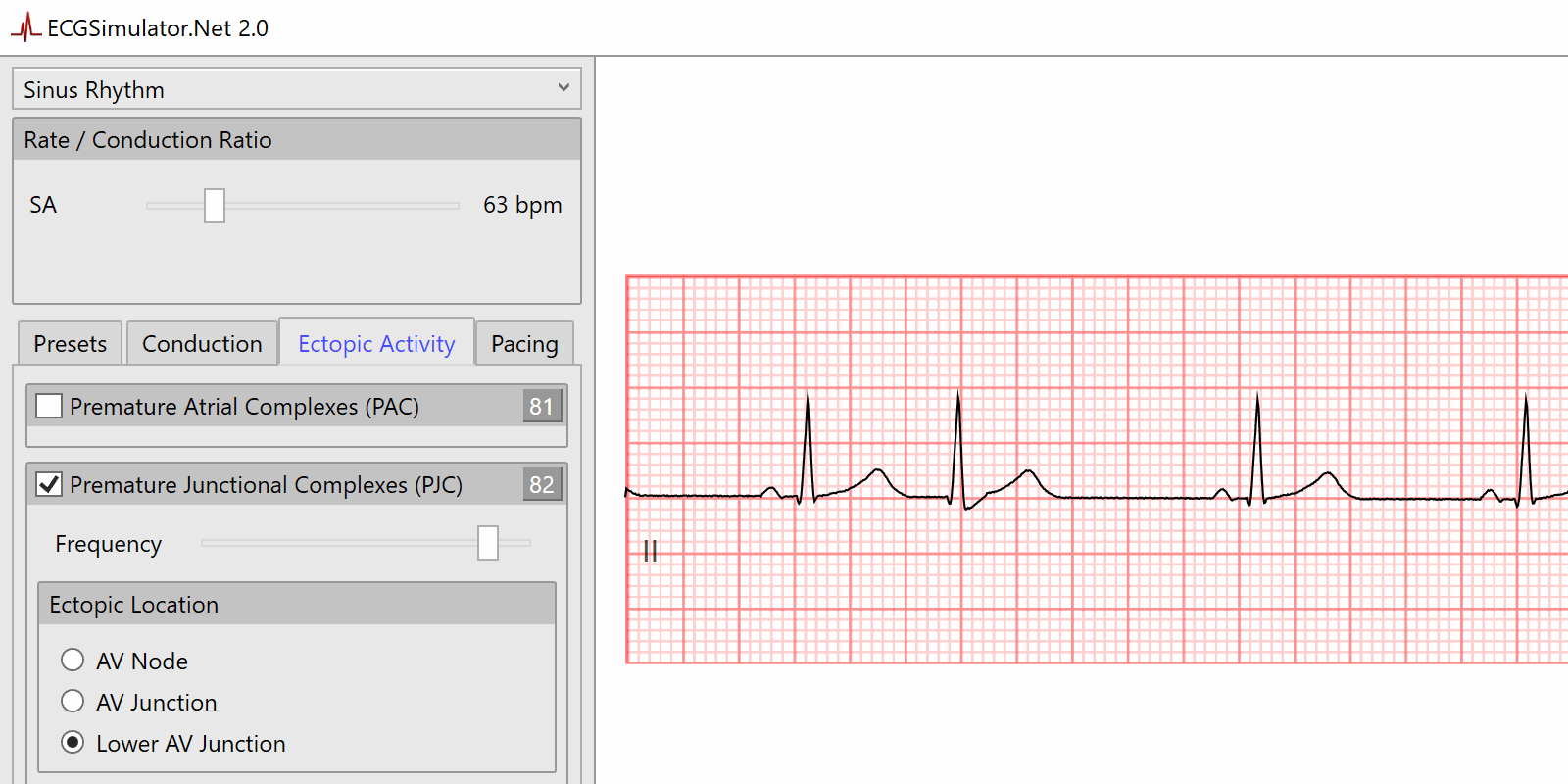 More Control
Choose any heart rate in 1 bpm increments! Customize conduction ratios, frequency and origin of ectopic beats, and more...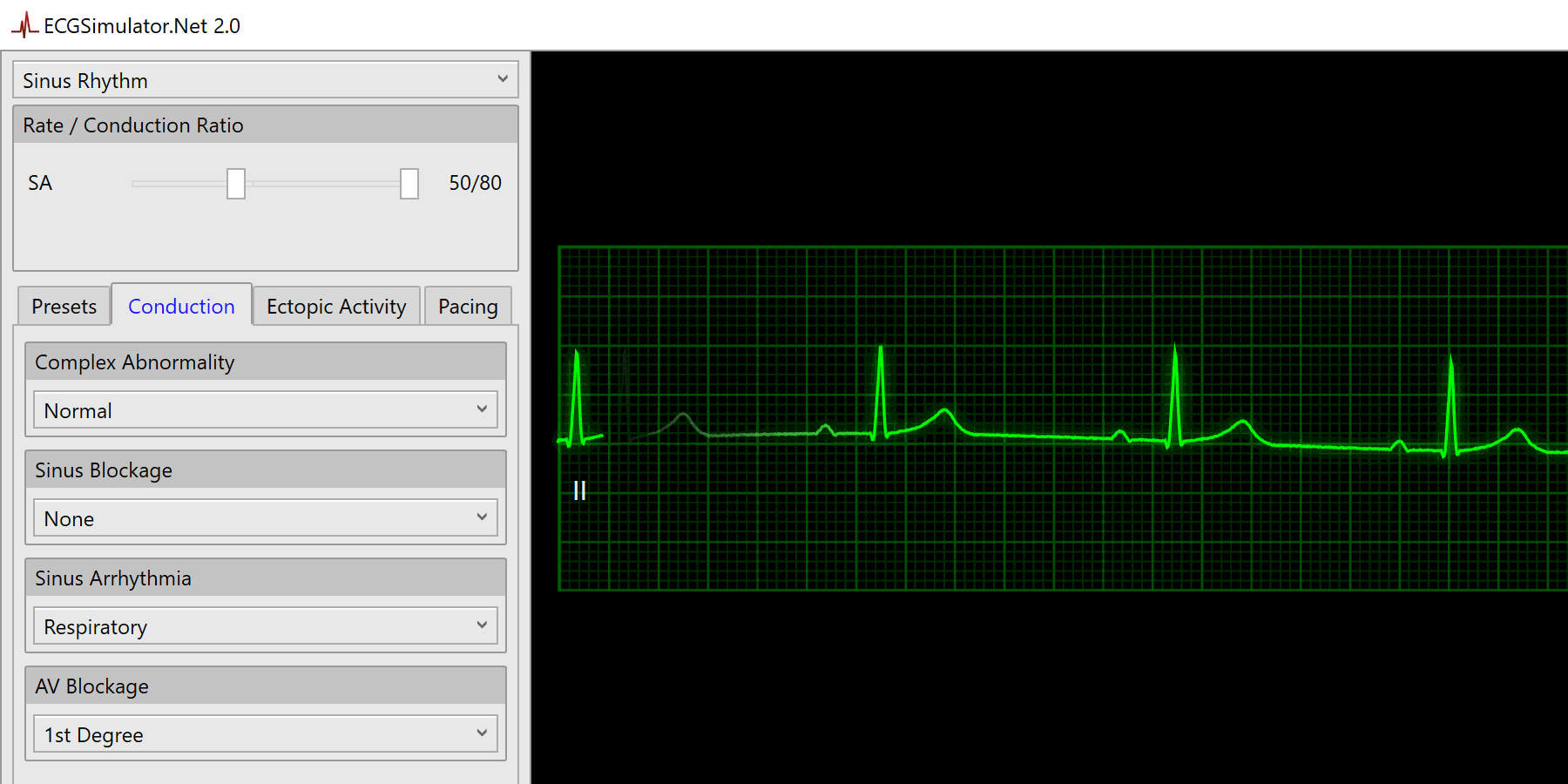 Combine Rhythms
Combine conditions, ectopy and pacing to create rare and instructive rhythms not offered in other simulators.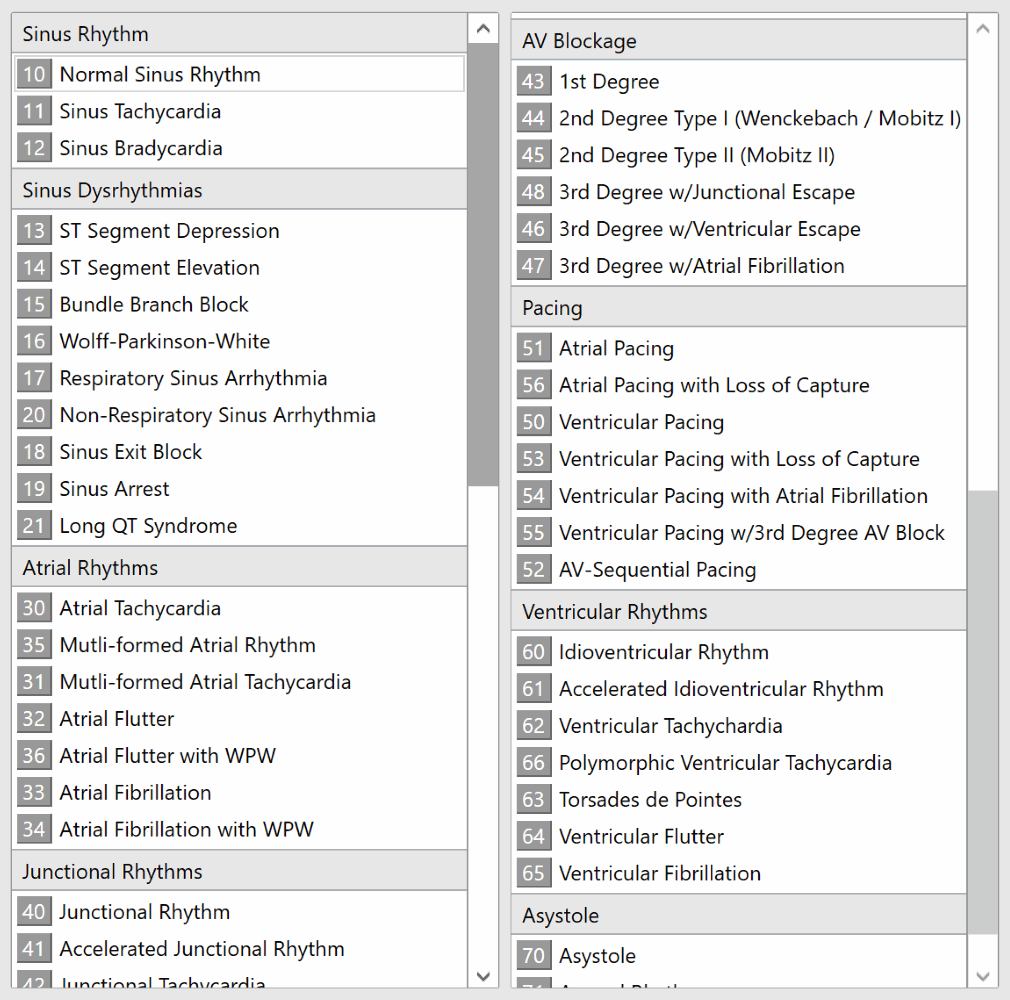 More Rhythms
We already had the most rhythms of any simulator on the market. We've added many more and there are more on the way!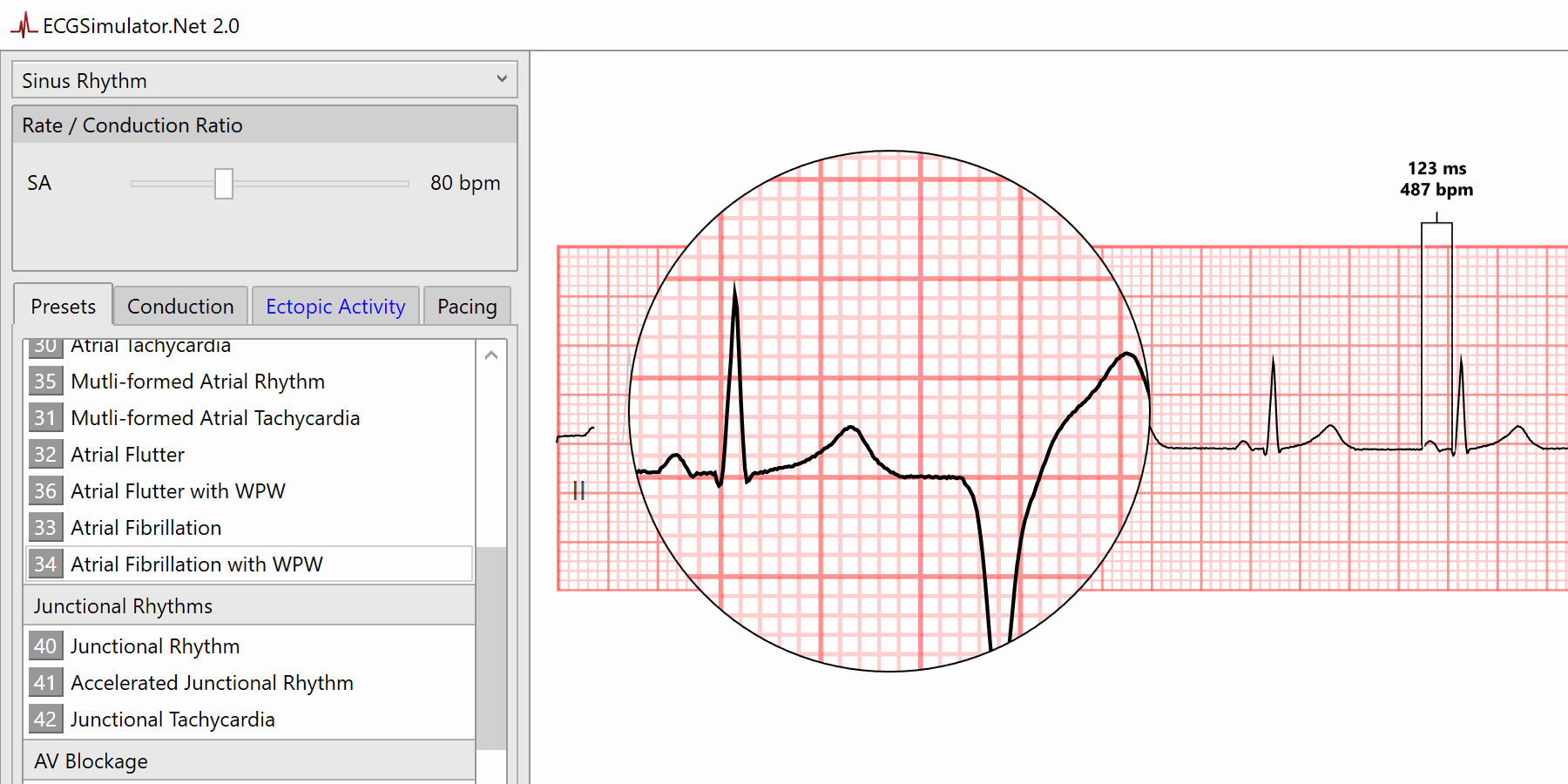 Better Tools
Use the on-screen measurement tool to measure rates, intervals and voltage and get a closer look with our built-in magnifier.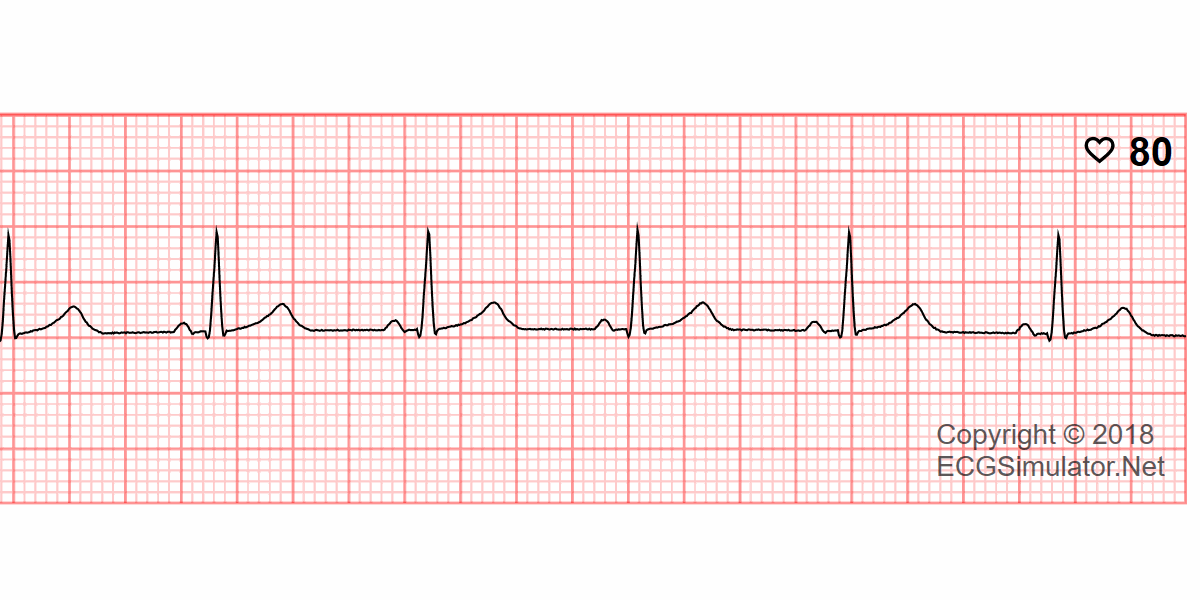 More Realistic
Rhythms are now much more life-like with higher resolution samples, subtle beat-to-beat variations and a wandering baseline.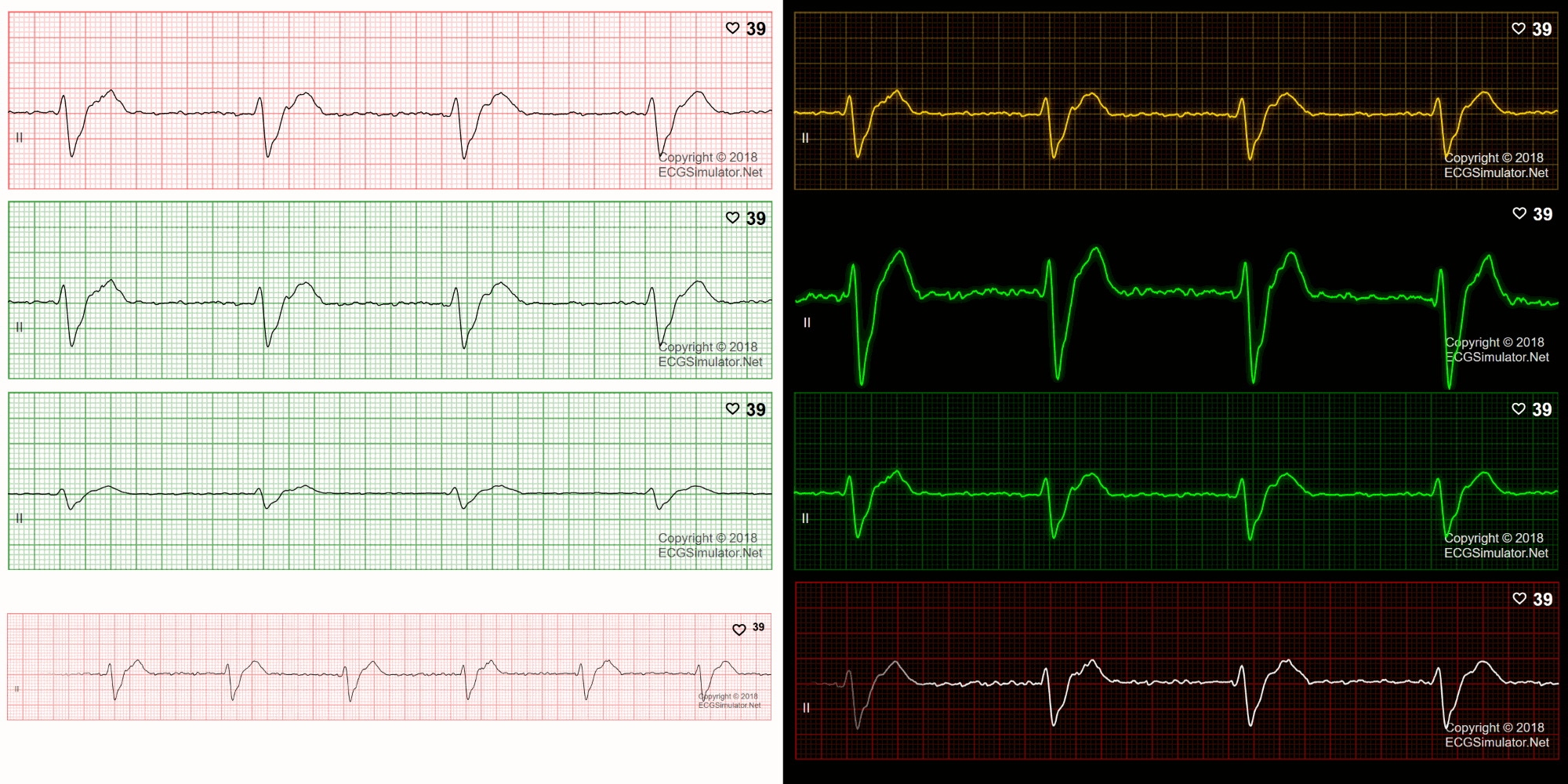 Customizable Display
Change heart monitor colors, duration, scroll direction and even adjust the voltage gain!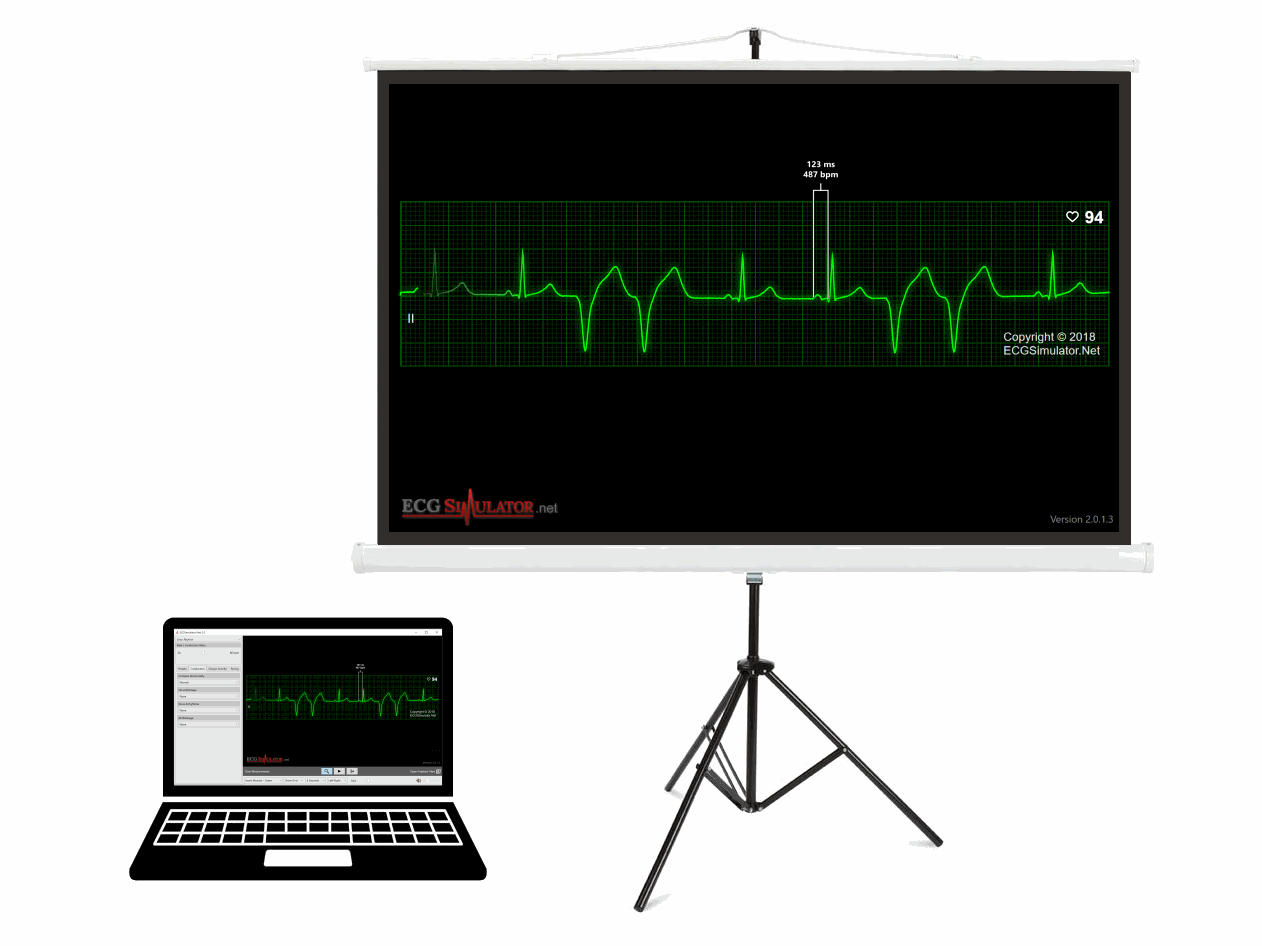 Projector Mode
Keep all the controls and the heart monitor on your primary screen and show just the rhythm on a second screen or projector!